Our Company
Papaphilippou & Patisserie Panayiotis Ice Cream Ltd, also known as P&P Ice Cream, is the leading manufacturer of ice cream and related products in Cyprus.
Our company was officially founded in 1973 by two brothers-in-law, Panayiotis Christoforou and Panayiotis Papaphilippou, from a desire to offer the finest, all natural ice cream. However, the idea of ice cream dates back to the mid 60's. In 1965, the two brothers-in-law started out in business as confectioners, making confectionery and all natural ice cream on a small scale. In 1973, the two young entrepreneurs decided to form a new company dedicated to their ice cream, which grew into a prosperous venture. The confectionery business is still around, known as La Patisserie.
In August 1993, the company became a member of the International Ice Cream Association. The Association's activities range from legislative and regulatory advocacy to market research and industry training and education.
In March 1999, we moved in our new factory which has been fully approved by the EU. The factory is located in Paliometocho Industrial Zone in Nicosia District. It covers 7000m² on 13 acres of land and uses the latest in high-tech equipment in ice cream manufacture.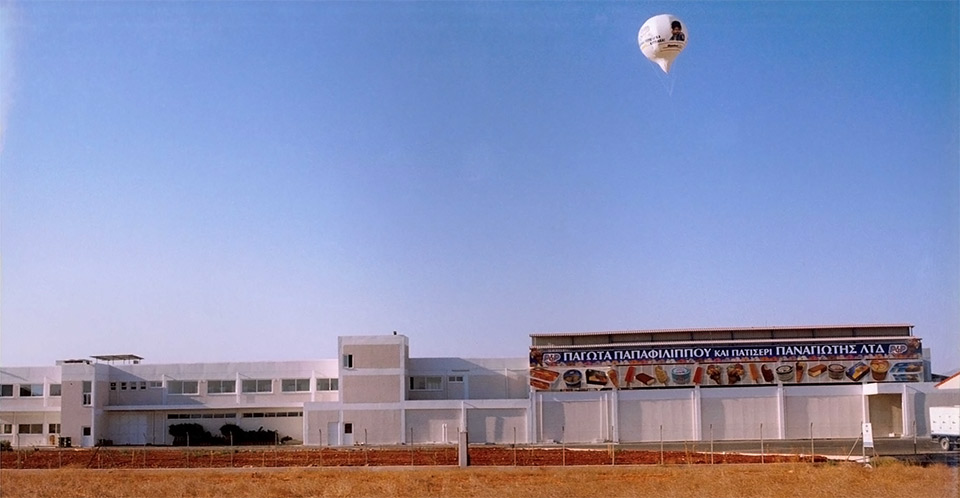 In September 2011, our company won the Cyprus Innovation Award of the Manufacturing Sector for making lactose free ice cream for the first time in Europe. In January 2012, we won the New Product Award of the IN Business Magazine in Cyprus and in October 2012, we also won the National Championship in the European Business Awards for making this innovative product. In November 2012, we were also awarded at the 3rd Pan-Hellenic Innovation & Growth Convention for creating this unique product. In June 2013, we won the Ruban d' Honneur Award of the European Business Awards for Innovation. In January 2014, we also won the IN Business Award of the Manufacturing Sector.
In the last five decades, a lot has changed in the company but the quality of our products has not changed at all. It's still the best because we continue to make it the old fashioned, traditional way, using only the purest, farm fresh ingredients. Today, we serve ice cream lovers locally and internationally, offering a 100% pure indulgence.
Our company is proud to offer a full array of frozen desserts including super-premium ice cream (Nostalgìa®), regular ice cream, fat free ice cream, frozen yogurt, fruit sherbet, fruit sorbet and a wide variety of novelties to satisfy both individual and food service needs. We also manufacture freshly squeezed quick frozen lemon juice from local lemons, all natural candy floss as well as perfectly pure, crystal clear ice cubes using purified water.
Our products are marketed through ice cream parlours, supermarkets, grocery stores, convenience stores, hotels, restaurants, cafes, cafeterias, confectioneries, schools, bakery stores, fruit stores, military camps, amusement parks etc.