PAPAFiLiPOU Pure Juice
100% Freshly Squeezed Quick Frozen Lemon Juice. All the goodness of freshly squeezed lemon juice in a bottle or sachet, ready to use!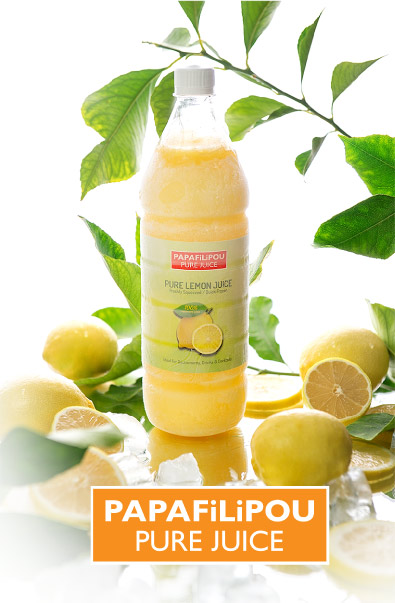 Papafililipou pure juice, 100% freshly squeezed juice, has the same characteristics and usability as homemade freshly squeezed lemon juice.
Our 100% pure lemon juice is obtained only from the best Cypriot lemons
Harvest at perfect ripeness and squeezed within 24h
Freshly squeezed and not from concentrate, not pasteurized
100% lemon juice is cold-pressed and then frozen immediately
Free from preservatives and additives, bringing all the natural aroma of Cypriot lemons to your table
High source of Vitamin C
24 months shelf life
Recyclable packaging
Food Service and Home use Packaging
Keep frozen below -18C. Shelf life: 2 years.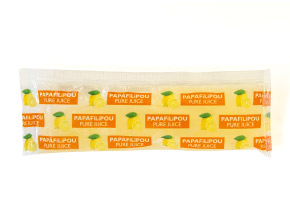 25g / 24ml sachets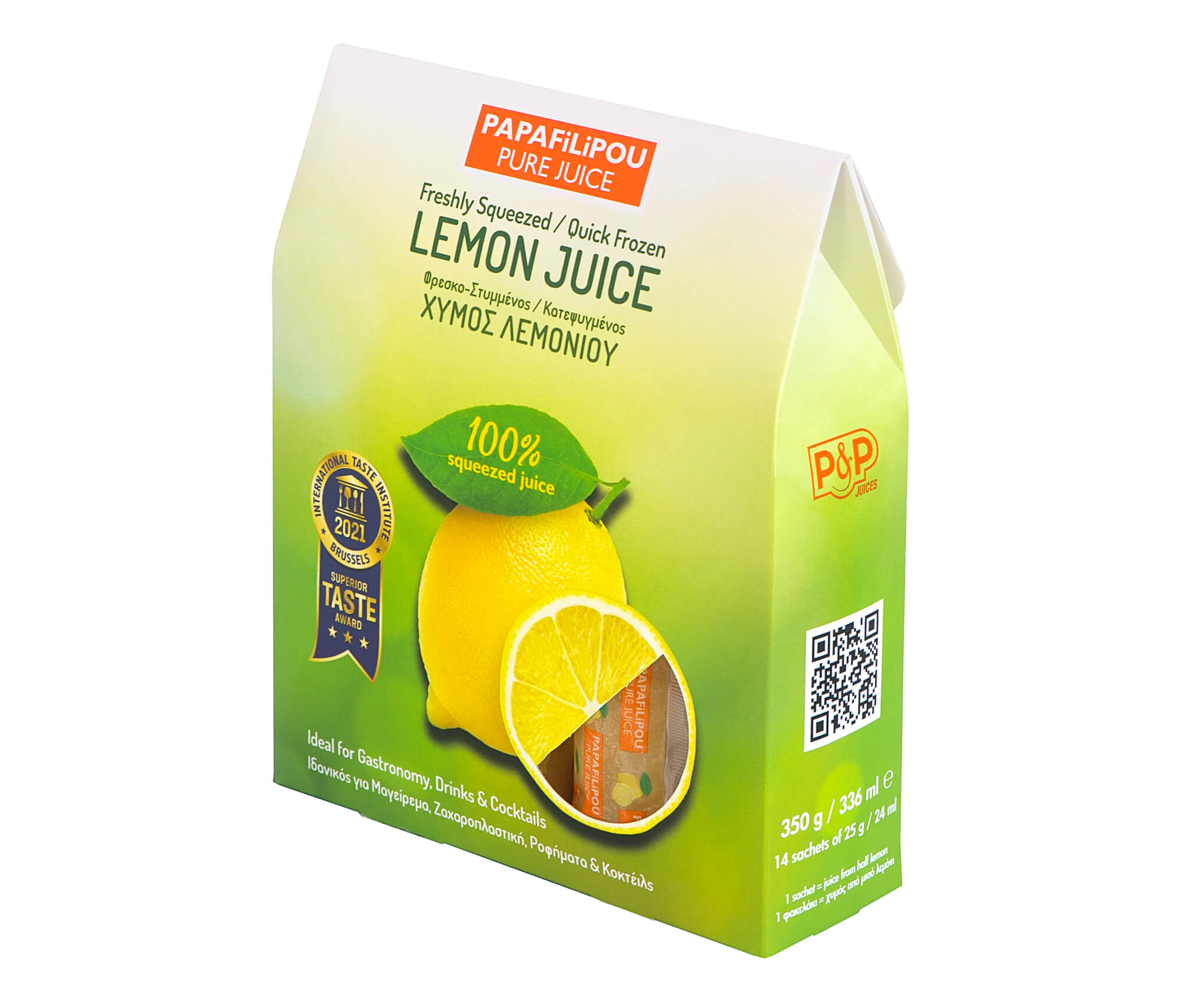 350 g / 336 ml 14 sachets of 25g / 24ml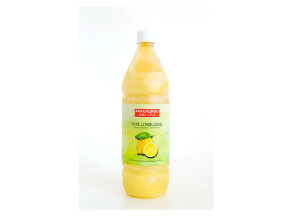 1 ltr bottles
Uses and Benefits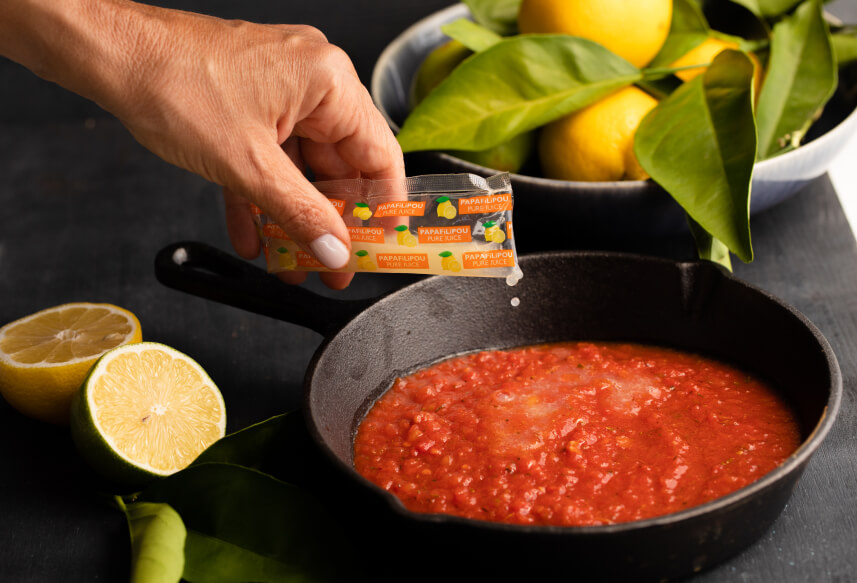 Give taste to your food and beverages with lemon juice, as you would do with a fresh lemon!
Consistent quality ideal for Mixology
Perfect for preparing any type of lemonade
Pour the juice in a jug and serve it on the table as food dressing
It is ideal to flavour your sauces, salad dressings and marinates for meat and seafood
Reliable partner in gastronomy
With the bottle lid being resealable there are no spillages
Convenient portion sachets and bottles
Available in a variety of package sizes for Food Service and home use
How We Make Our Lemon Juice

All our lemons are locally grown.  We take pride in supporting local farming.
Ingredients and Nutritional Values
100% lemon juice from Cypriot lemons. Lemons from Cyprus island are well known for their thin-skinned, juiciness, high acid content, high Vitamin C content, rich aroma and taste.