A Scoop of Nicosia: Ice Cream Festival 2011
Sunday, 18 September 2011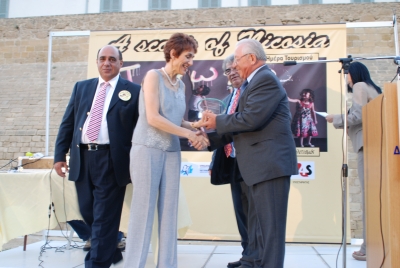 On the 17th of September 2011, our company participated for third consecutive time in the third Ice Cream Festival.
The event was special for our company because the President of the Group, Mr. Panayiotis Christoforou was honoured for his untiring contribution and work all this years to the ice cream industry and in general to the Island.
Mr. Christoforou is one of the two co-founders of "Papaphilippou & Patisserie Panayiotis Ice Cream Ltd".